After 10 years of good and joyful service for the snowboard industry, we have decided to combine our knowledge with our values.
NoK Boards was born from an observation: Thousands of unused snowboards that are very difficult to recycle usually end up thrown away, burnt or lost in garages. To build a skateboard deck out of an old or broken snowboard is nothing new, snowboarders did it probably since the origin of this sport. This is what we did with some prototypes when we were employed as product engineers for Rossignol snowboards. But the Backstage of this industry is not just a couple of useless boards. We realized that tones of unused and virtually unrecyclable snowboards end up being trashed or incinerated.
As snowboarders, skaters and nature-lovers, it was natural for us to try to push our passions toward a more circular and responsible economy.The NoK Boards team is therefore values ​​and a vision.
La gestion de la fin de vie des équipements de sport est un énorme défi tant pour les consommateurs que pour l'industrie. C'est ainsi que l'équipe NoK Boards a vu le jour, une marque de skateboards respectful of the environment, which tends to recycle more and more snowboards.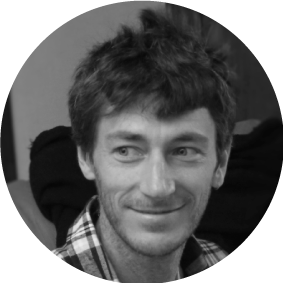 With an academic background in material sciences and 10 years as head of R&D for snowboards in the Rossignol group, Adrien source ideas and inspiration thourgh travels and exploration of open nature.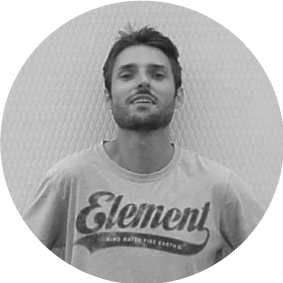 Vincent is a mechanical engineer and has spent 6 years developing snowboard bindings in  Rossignol Snowboards.
He is a man with a strong "board culture", he likes street art as much as unspoiled nature.
L'équipe NoK Boards c'est aussi